Miami is a gateway to luxury living. With some of the most innovative residential buildings with top-of-the-line amenities, Miami is often chosen by wealthy urban professionals as their home city.
The Brickell District hosts some of the best residential buildings in the entire city. One of the most popular condominium complexes is The Club at Brickell, located at 1200 Brickell Bay Drive. Known for its sophisticated living lifestyle and close proximity to some of Brickell's top attractions, the complex is nearly unrivaled in its excellence.
Read on to learn more about The Club at Brickell and why it's a great place to make your home.
About The Club at Brickell – 1200 Brickell Bay Dr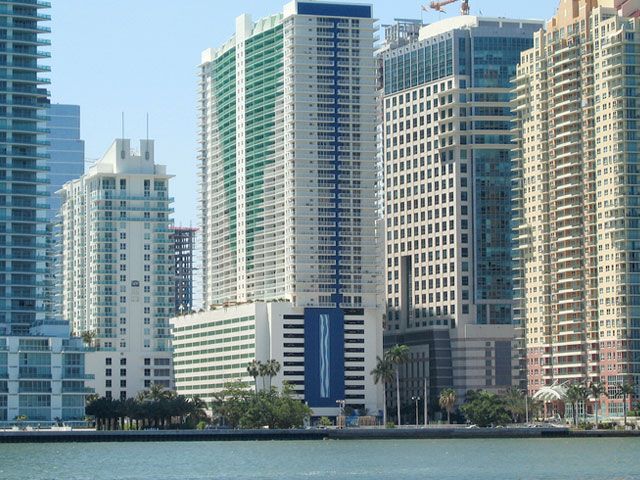 Built in 2004, The Club at Brickell is one of Brickell's nicest luxury condominium high-rises. With all new amenities, the complex encapsulates resort-style living in a dynamic city center. It is located at 1200 Brickell Bay Drive, Miami, FL, and sits on the Miami waterfront approximately one block from Biscayne Bay.
At 43 stories high, The Club at Brickell Bay has over 643 rentable units, complete with high-quality amenities.
Each unit ranges from 425 to 1,245 feet. You can choose between a studio layout or multiple bedrooms. You can also choose to have either one or two baths.
Every unit features important granite countertops, European-style cabinets, stainless steel appliances, double-door refrigerators with ice-makers, and energy-efficient appliances. Bathrooms are also designed with European-style cabinets, stylish fixtures, designer tiles, a master bath, and marble countertops.
The Club at Brickell condos are available both for rent and for sale. The minimum lease length is 12 months. If you are interested in staying short-term, there are many Airbnbs available to rent. Airbnbs rentals may go from $150+ per night.
Nearby Attractions
At 1200 Brickell Bay Drive, The Club at Brickell is conveniently located nearby some of the city's best locations. It is minutes from Miami International Airport, the Miami Metrorail system, I95, and South Dixie Highway. It is surrounded by Miami's other top districts, including Brickell Key, Miami Beach, South Beach, Key Biscayne, and more.
Other nearby attractions include:
Brickell City Center
Mary Brickell Village
Miami Beach Convention Center
Miami Seaquarium
Adrienne Arsht Center for the Performing Arts
Jackie Gleason Theater
Panorama Tower
The Club at Brickell Amenities
The Club at Brickell offers an elite number of amenities to all its guests. This includes:
24/7 security
24/7 valet service
High tech security system
Health and exercise club
Heated swimming pool, lap pool on the sundeck, and oversized whirlpool
Barbeque area
Social hall
High speed, exclusive elevators
Parking garage
On-site stores and restaurants
Business center and media room
Lush gardens around the pool
Intrusion alarm
Smoke alarms and sprinklers
Personal services (dry cleaning, house cleaning, catering, and concierge)
Separate room service and freight elevator
Pet friendly (up to 30 pounds, owners only)
Important Information
Address: 1200 Brickell Bay Dr, Miami, FL 33131
Front Desk Phone Number: 205-394-7391